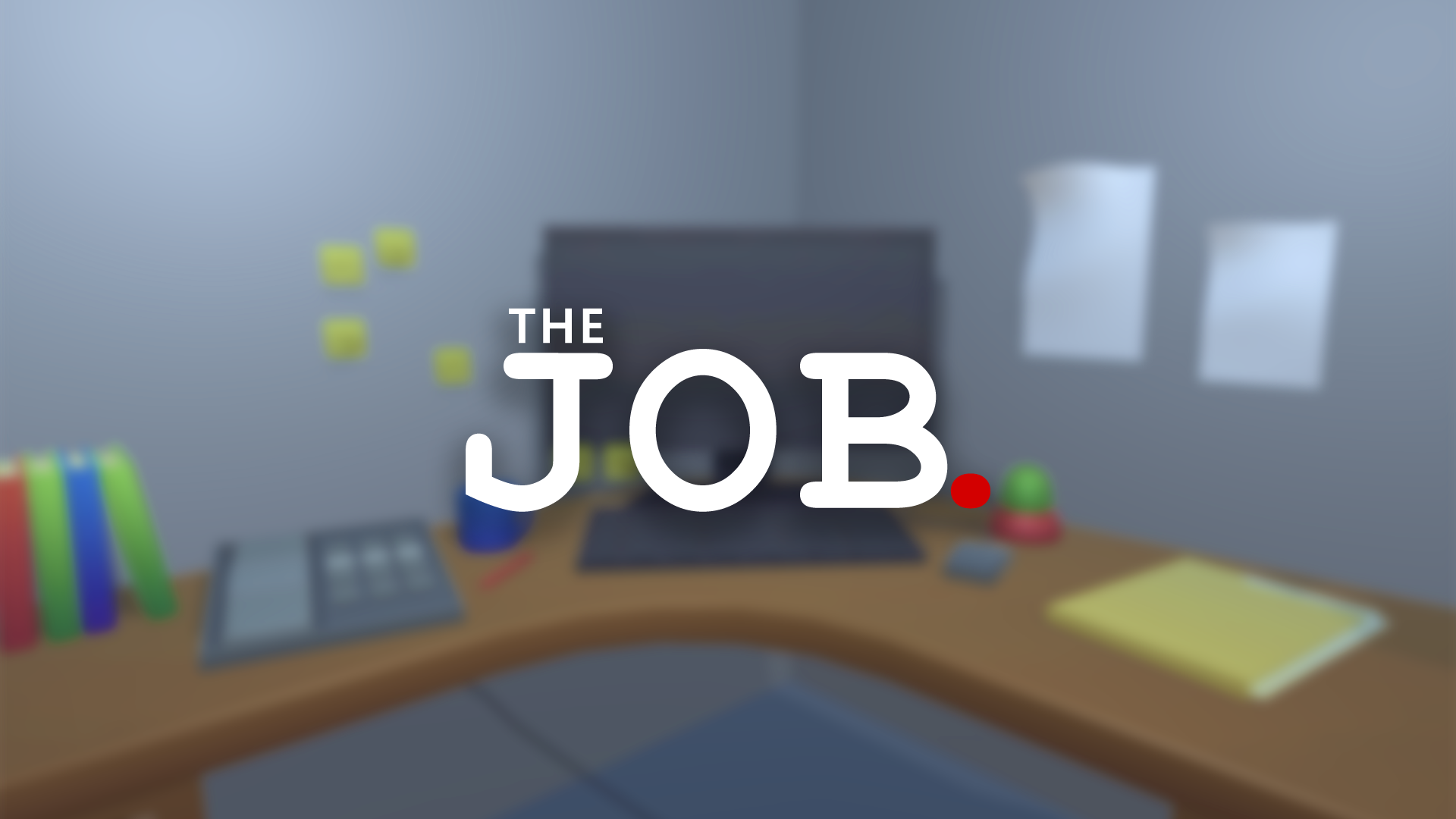 The Job.
You are here to do the job!
In a tremendously fun life simulator inspired by arcade classics, you'll enjoy being an office worker by losing again and again.
The game experience focus on the cognitive overload that can be encountered in these kinds of jobs of the everyday life.
The game plays exclusively on mouse and keyboard. You'll be playing 3 mini-games :
- Phone : Here you'll need to retype what you see on the screen as fast as you can.
- Mail : You'll be mashing randomly your keyboard to enter a total of 100 caracters to type a beautiful email for your company.
- Files : This time you need to sort the files, some needs to be destroyed the others need to be saved by typing A or S on your keyboard

The game has seen a lot of feedback that pushed to what you can play and our team is happy to present you this.

Artist
Jeremy
Developers
Axel : https://8umpty.itch.io/
Philip : https://twitter.com/Kraktuu / https://kraktu.itch.io/ / https://www.linkedin.com/in/philip-dupont-72b58b1a4/
Game Designer
Anthony : https://anthony-brison.itch.io/
Lionel
Samuel
Comments
Log in with itch.io to leave a comment.
cool i really enjoyed this game
Un jeu incroyable et émouvant, je me suis retrouvé dans un univers onirique qui m'a absorbé et montré la sensation magnifique qu'est le Burn Out. Je m'en vais donc faire ce que fait sans doute le personnage une fois le jeu échoué.